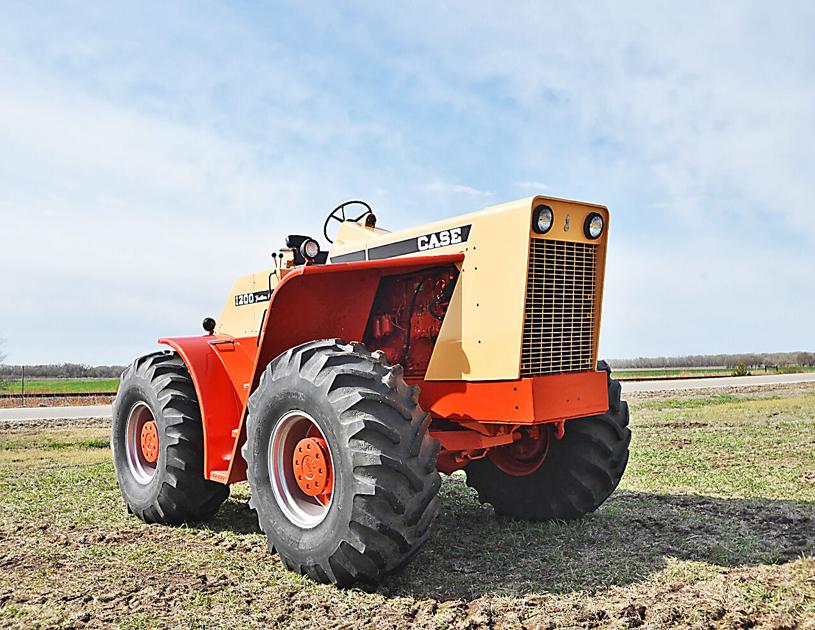 Classic 'muscle tractors' to be auctioned Friday | New
SALOMON – Abilene Machine will auction 125 from her antique collection of "muscle tractors" on Friday June 4th.
Mecum Auctions 'agricultural arm, Gone Farmin', will host the unreserved auction from 10 a.m. to Abilene Machine, located at 427 Old Highway 40.
After more than 40 years in the tractor parts business, Abilene Machine founder and chairman Randy Roelofsen has amassed a whole assemblage of so-called 'muscle tractors', but it all started with an M5 Moline.
"An M5 was the first tractor we got back," said Randy, speaking of himself and his business partner Loren Engel. The duo launched Abilene Machine in 1980. "Loren and I had collected many John Deere two-cylinder tractors. When Loren retired he took all of these with him and I decided I was going to start collecting next generation tractors. So we started collecting 10 and 20 series and then we started collecting unusual or low production numbers. I started looking at them a long time ago, before they were collectable.
Growing up on a South Dakota farm in the 1950s and 1960s, Randy has a special connection with the tractors in his collection.
"It's hard to let one of them go. There are some very beautiful things there, "he said. "It's hard for me to say which one is my favorite. I have a lot of favorites!
Similar to the muscle car craze of the 1960s and 1970s – and around the same time – tractor makers realized that the direction of agriculture was changing. Farmers worked larger and larger plots in order to maximize their profitability. Since the amount of time that Mother Nature allowed them to cultivate, plant and harvest was the same as it always had been, farmers needed equipment that could cover more ground than ever before. a faster pace. They needed more power.
Manufacturers responded by adding larger engines to their existing platform architectures, giving their customers a competitive advantage through increased traction capacity and speed.
In this marketing tradition, designers added features like dual tailpipes, chrome accents, glossy paint schemes with special badges, and big, powerful engines to create new models for a specific demographic.
"A tractor that I would compare to a muscle car would be this 1456 with the big rear tires and the big fenders," he said. "It's just a cool looking tractor."
Tractors like these are the core of The Abilene Machine collection, which includes a range of muscle tractor models from John Deere, Massey Ferguson, Case, International Harvester, Oliver and Allis Chalmers.
Many of these machines are rare due to their overall production numbers and when reduced by the build setup some are incredibly hard to find anywhere else in the world.
"We have one for sale, a 4020 LP Power Shift (in the storage shed) that has the serial number 'T' so it was one of the very first 1964 built," he said. . "There was only one built in 1964, and only one for sale. If there's one that won't be replaceable, that's it.