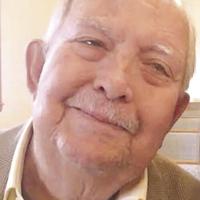 Daniel R. Redman | Obituary
Daniel "Dan" Robert Redman, 73, of Hannibal, Mo., died at 11:20 p.m. Friday, June 17, 2022, at his home.
Funeral services will be held at 10:00 a.m. on Thursday, June 23, 2022, at Smith Funeral Home & Chapel. Reverend Tim Goodman will officiate. Burial with full military honors by Emmette J. Shields, Post 55 of the American Legion will take place in the Grand View Funeral Park.
Visitations celebrating Dan's life will be held from 5 to 7 p.m. on Wednesday, June 22, 2022 at the Smith Funeral Home & Chapel.
Dan was born November 24, 1948 in Hannibal, son of Robert and Margie (Yakes) Redman.
He married Martha "Marty" Givan on May 19, 1979 in Rensselaer, Mo. She predeceased him on January 19, 2015.
Survivors include his daughter, Teresa Christy (Jason) of Monroe City, Mo.; sons, Robert Redman of Hannibal, Mo., Ken Schutze of Mesa, AZ, and Kevin McCurdy (Meagan) of Concordia, Mo.; grandchildren, Cody Powell (Hannah), Kaylee Powell, Callie Schutze, Maddie Schutze, Celissa McCurdy, Rawnie McCurdy and Emma McCurdy; great-granddaughter, Riverlynn Powell. Also survived are his brothers, Charlie Redman (Amy) of Spalding, Mo., and Ron Redman of Quincy, IL and his sisters, Kathy Keel (Wayne) of Ponce Inlet, Fla., and Judy Huff (Chad) of Center, Mo.
Besides his parents and his wife, Mr. Redman was predeceased by two brothers, John Redman and Bradley Redman and his sister, Florence Laster.
Dan joined the military and proudly served his country from 1968 to 1970 in Germany during the Vietnam conflict
Dan worked at Diemakers in Monroe City, but was always a farmer at heart, raising cattle and row crops.
Dan was a member of the American Legion Post 55 for 50 years.
Mr Redman attended Clover Road Christian Church.
Dan loved being outdoors admiring the simplicity of life as he watched the hummingbirds. He also enjoyed gardening and mowing the lawn. Dan had a good eye and love for the outdoors, he took up a hobby like mushroom hunting. His love for John Deere and Massey Ferguson tractors has led him to frequent many Old Thrashers over the years. As he loved being outdoors, he also loved being indoors watching his favorite TV shows such as: "Andy Griffith", "The Beverly Hillbillies", "Survivor" and "Gomer Pyle". With all the things he loved, his family and his dog Brandy were the most adored.
Memorial contributions may be made to the Great River Honor Flight, 513 Hampshire, Quincy, IL 62301, care of Smith Funeral Home & Chapel.