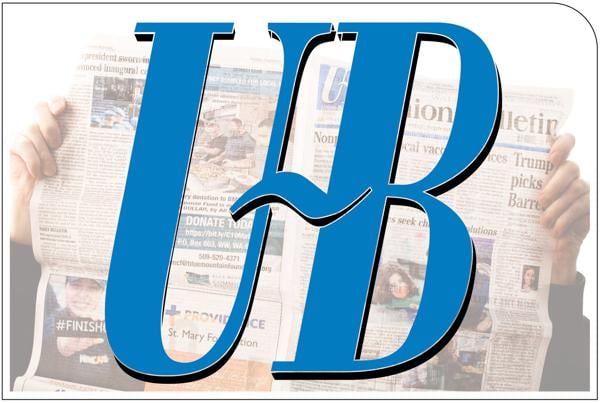 Donald Dean Brown | Obituary
Donald Dean Brown
December 12, 1930 – March 25, 2022
The world lost a gentle and kind man on March 25, when Don Brown, 91, of Dayton went to his eternal rest.
Don was born to Ted Brown and Doris Stanton, the eldest of 3 children. He spent most of his life in Dayton, graduating with the Class of 1949 and being a devoted alumnus at class reunions. He married Lois Gentry in 1950 and they were blessed with two daughters, Cheryl and Trish. They have enjoyed many family boat and snowmobile vacations.
Don will be best remembered for his career as a Parts Manager for Frontier Machinery/John Deere for over 40 years. Even recently, he was still warmly greeted as "Brownie" by some of his old farm customers and remembered his great memory of all those part numbers in the days before computers. He was an avid Seahawks fan and would rarely be seen without a Seahawks hat.
After retiring, Don and Lois became snowbirds, traveling each winter to Needles, California in their RV.
After losing Lois to cancer in 1999, he met Dayton resident Kay Tunell, who had also lost her husband Bob in 1999. Don and Kay were married in February 2001 in Needles, Calif., and moved from many years traveling, spending time with their families and going on cruises. . Don will be remembered as a loving and caring guardian to Kay during her cancer treatments and the years that followed. In 2020, when Kay and Don could no longer live in their home, they moved to Brookdale and then to Booker Rest Home in Dayton. We would like to thank the staff for always treating Don like a member of their family.
Don was predeceased by his mother, Doris Elder; father, Ted Brown; stepfather, Bert Elder; sister, Carol Brown; brother and sister-in-law, Bill and Joi Brown; half-brother, Bill Elder. He is survived by his half-brothers, Don Elder of Walla Walla and Ray Elder of Loveland, Colorado; daughters, Trish Grove and Cheryl Startin, both of Spokane; stepson, Matt Tunell of Prescott; and her daughter-in-law, Kris Buettner of Bellingham; five grandchildren, four great-grandchildren and many extended family members.
A celebration of life will be held Saturday, May 14 from 1 to 3 p.m. at the Columbia County Fairgrounds Youth Building in Dayton.