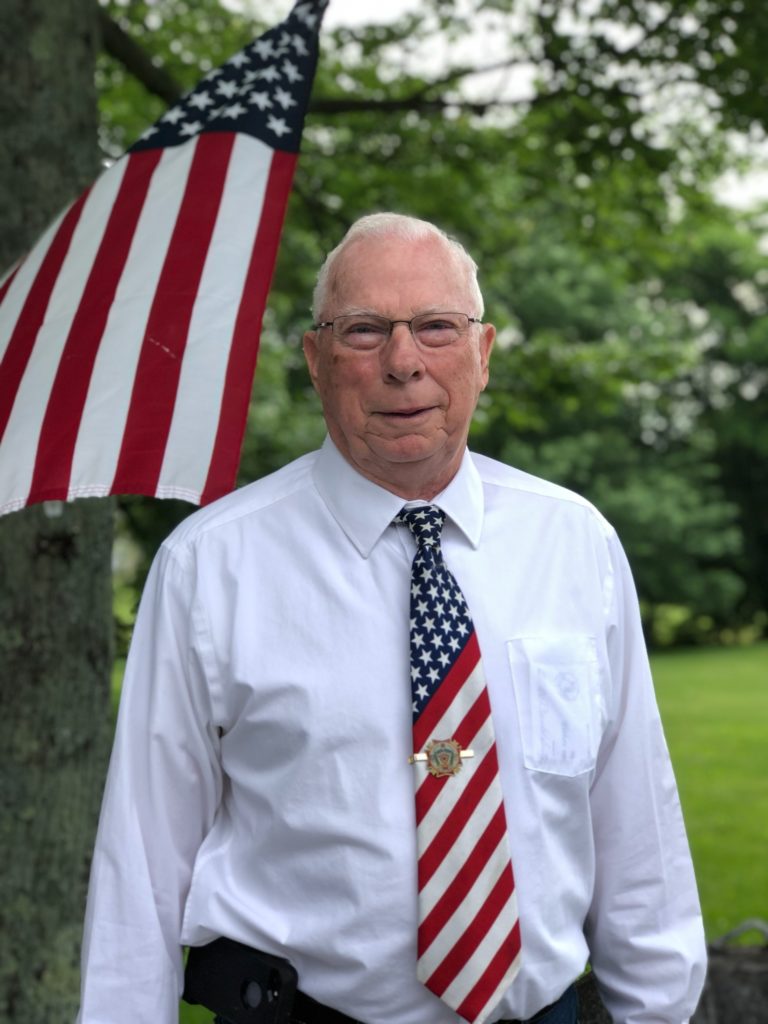 Donald Seitz-Carmi | WFIW
Donald R. Seitz, 80, of Carmi passed away Thursday, November 10, 2022, at his home surrounded by family and friends. He was born in Carmi on April 25, 1942, the son of Walter and Eva (Hutchcraft) Seitz. Donnie graduated from Carmi Township Secondary School in 1960, where he had perfect attendance for all 12 years of school. In 1964, Donnie was drafted into the United States Army and faithfully served his country during the Vietnam War. After being honorably discharged in January 1966, he married Carolyn R. Clark on April 9, 1966.
Donnie started working for Ray Renshaw at the Massey-Ferguson dealership in Carmi and later went to work for M&S Implement in Carmi. He retired in 2008 to Emerick Brothers John Deere in Norris City. He spent 42 years behind the play counter. Donnie continued to work in retirement mowing yards and chopping firewood.
Donnie was a faithful member of Emmanuel United Methodist Church for 80 years and willingly shared his love of God with others. Greeting worshipers at the front door with a smile, a handshake or a hug brought him great joy.
He was a member of Carmi VFW Post #3851 where he had been part of the funeral honors team since 2008. While on the team, he was privileged to have heard Taps over 700 times.
Donnie had a passion for 4-H, was a member of the Centerville Ripsnorters, and was actively involved for many years with White County 4-H and served on the Animal Husbandry Committee. He was inducted into the Illinois 4-H Hall of Fame in 2016.
Donnie loved the Carmi Bulldogs. Donnie and Carolyn's first date was a Bulldogs home game against Lawrenceville. The stars in their eyes kept them from remembering if the Bulldogs were victorious. Donnie and Carolyn were named "Most Valuable Fans" for the 1996-97 season at McDougal-Evers Gym.
Donnie is survived by his wife of 56 years, Carolyn; two children, Julie Seitz of Hot Springs, AR and Daniel (Alisa) Seitz of Metropolis, IL; one sister, Marilyn Westfall of Carmi; four grandchildren, Brandon (fiancé, Kiesha) Fromm, Lucas (Tamira) Fromm, Connor Seitz and Claire Seitz; four great-grandchildren, Elizabeth York, Marley McKinnis, Paesyn Warren and Atticus Fromm; as well as numerous nieces, nephews and friends, including a close friend, Barbara Whybark. He was predeceased by his parents and two brothers, Kenneth and Robert Seitz.
The funeral of Donnie Seitz, 80, of Carmi will be held at 11:00 a.m., Monday, November 14, 2022, at Emmanuel United Methodist Church, 203 Edgewood Lane, Carmi. Friends and family may visit from 5:00 p.m. to 8:00 p.m. Sunday, November 13, 2022 at Emmanuel United Methodist Church and from 10:00 a.m. until time of service on Monday with interment at White County Memorial Gardens.
In lieu of flowers, memorial contributions may be made in Donnie's memory to the Emmanuel United Methodist Church Debt Repayment Fund or the White County 4H Support Committee for the Establishment of the Donnie Seitz Memorial Scholarship at award to a White County 4-H Livestock Exhibitor and will be accepted at Campbell Funeral Home in Carmi who is making arrangements.