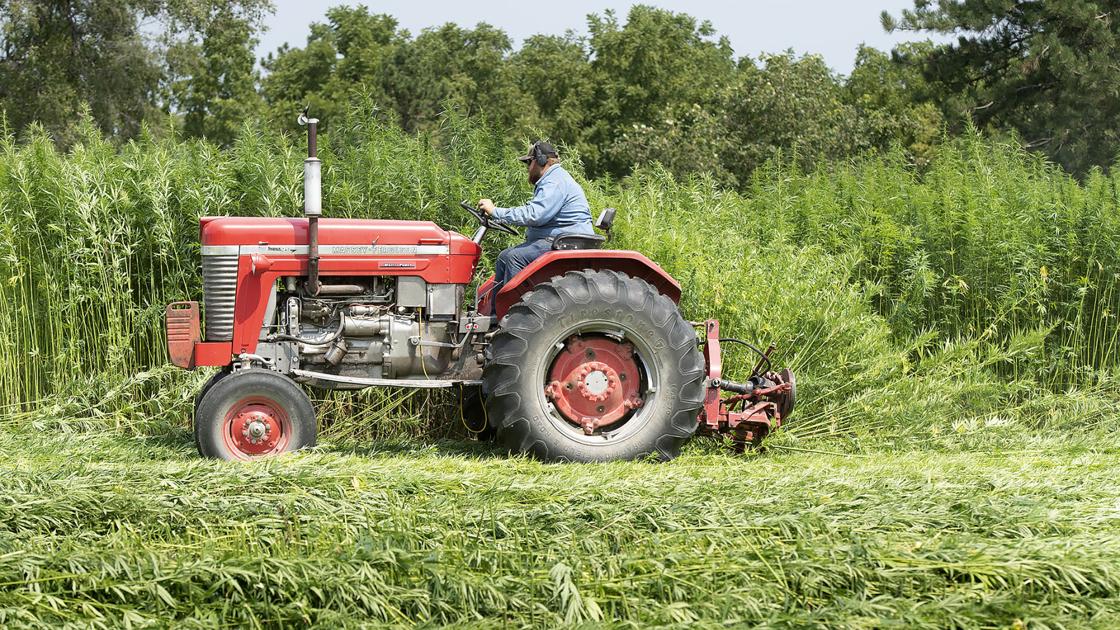 Hope for Hemp: Lincoln Area Farm Tries to Reshape Nebraska ag | Local
A neighboring farmer picked it up, leaving them four large round bales and a fifth smaller – the future of their farm, all wrapped up.
But they would have to wait almost two more months to see what kind of grade their trial crop would gain.
Finally, in mid-October, after hiring someone to load the bales onto a tray and haul them over 250 miles to the Kansas processing plant, the family learned of the results:
Just under $ 500 for an acre of hemp. Less than the farm brings in an acre of corn.
"This year's harvest was an experience," said Rosemary Reed. "And we didn't expect to make any money. And we didn't. I mean, unfortunately we didn't.
In fact, they spent around $ 500 on the seed itself. But Dzerk, the manager of the farm, now realizes that he overseeded, and probably could have put in half as much for the same result. And if the farm grows and plants more acres, he could reduce the price of seed per pound by buying in bulk.
And to make that first harvest possible, they paid others for cutting, baling, and shipping. But if they could produce enough to justify purchasing their own equipment – and if they had their own processing plant nearby – those contractual costs would disappear, Rosemary Reed said.
So they move on. They plan to try again next year and plant at least another acre, maybe more. They have to negotiate with their sharecropper, she said.