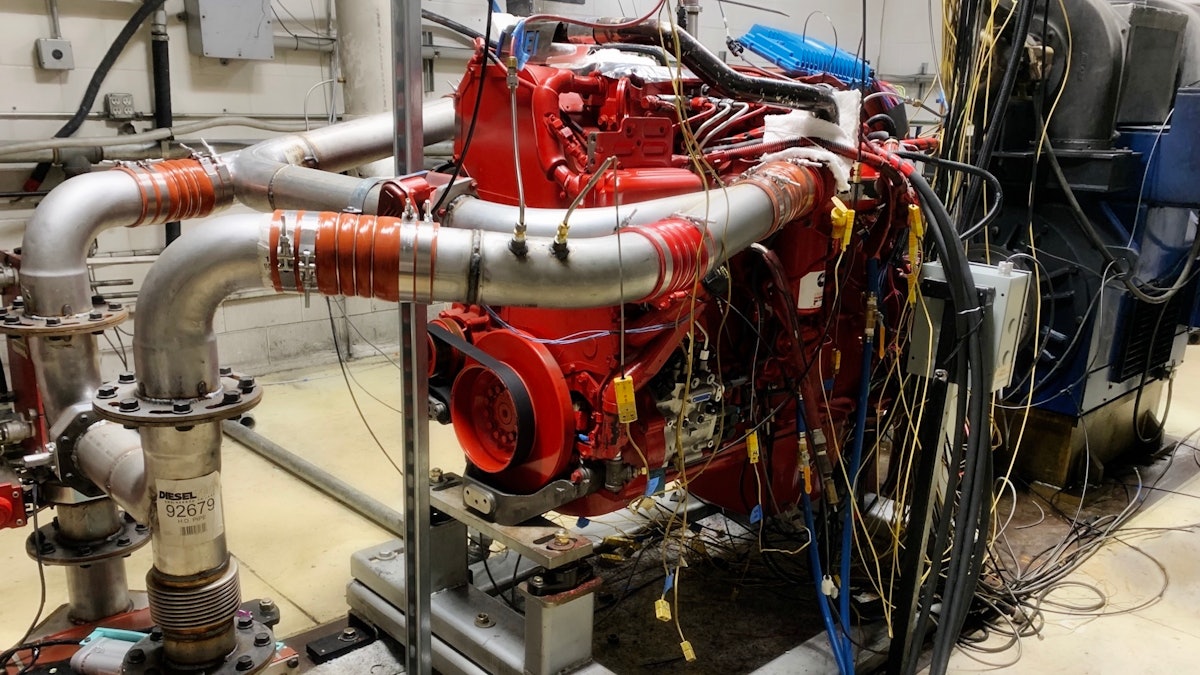 John Deere among investors in renewable fuel technology provider
Tests of ClearFlame technology have shown performance and efficiency equal to that of a traditional diesel engine.
ClearFlame Engine Technologies
ClearFlame Engine Technologies announces that it has secured $ 17 million in Series A funding to help it advance and commercialize its technology. The startup is developing a solution that enables the use of low-carbon renewable fuels such as ethanol in existing diesel engine platforms. This will help provide low cost, low emission options to the heavy duty on and off road industries.
This new funding was led by Breakthrough Energy Ventures and included participation from Mercuria, John Deere and Clean Energy Ventures.
According to the company's press release announcing the new funding, a ClearFlame compatible engine meets the performance and efficiency requirements of diesel engines while significantly reducing greenhouse gas emissions and particulates, helping to improve quality. air and mitigate climate change. In October 2020, the company announced that tests of its engine technology had successfully matched the torque and horsepower of a commercial diesel engine using ethanol instead of diesel fuel.
Listen to this podcast interview with ClearFlame founders BJ Johnson and Julie Blumreiter to learn more about the technology and the benefits it can bring to help reduce emissions.
"Our technology will enable the rapid decarbonization of diesel-dominated sectors, and this funding advances our path to commercialization with demonstration trucks on the road by the end of this year, alongside deployments of farm equipment and groups. generators in 2022, "said BJ. Johnson, CEO and co-founder of ClearFlame, in the company's press release. "Our investors share a common mission to support solutions that lead to rapid mitigation of carbon emissions, and ClearFlame's technology achieves this through a platform that can be deployed globally this decade."
"While we are excited about greater adoption of electric vehicles and hydrogen mobility, we need different types of innovation to address hard-to-decarbonize industries," says Carmichael Roberts, Breakthrough Energy Ventures, in the ClearFlame press release. "ClearFlame's engine modification technology makes it easy and economical to move away from fossil fuels, while still maintaining the efficiency and durability of the diesel engine – it's a win-win. "
"As one of the largest commodity traders in the world, Mercuria was one of the first to adopt environmental products, including ethanol, in its business portfolio. The refining of biofuels allows Mercuria to directly manage quality, supply and price risks. Mercuria's strategic investment in ClearFlame technology complements its continued commitment to biofuels as part of the energy transition, "said Boris Bystrov of Mercuria in the ClearFlame press release. "We are confident that ClearFlame is well positioned to make heavy industry decarbonization profitable by using existing liquid refueling infrastructure as a catalyst, which can accelerate market adoption. "
Investment will accelerate new powertrain technology
John Deere says in its press release announcing the company's investment in ClearFlame that this is in line with its strategic vision to accelerate and lead the industry in low and zero carbon powertrain technology. Like many companies in the heavy equipment industry, John Deere has researched and developed a variety of powertrain technologies, including electric and alternative fuel options.
As part of its investment in ClearFlame, John Deere will provide an engine for use in concept testing to help ClearFlame further validate its technology.
"We have made this investment to stay at the forefront of developments in renewable fuel technology," said Pierre Guyot, senior vice president, John Deere Power Systems, in the company's press release announcing its investment in ClearFlame. "ClearFlame's Compression-Ignition Engine Technology Has the Potential to Reduce CO Emissions2 while continuing to deliver the performance and durability our customers expect from John Deere engines.
"ClearFlame's mission is to decarbonize the hardest-to-electrify sectors quickly and cost effectively. Expanding our solution from heavy-duty trucking to agriculture and other off-road markets delivers on this promise, delivering significant durability and economic benefits that do not compromise engine performance, "says Johnson of ClearFlame in the release. John Deere Press Release. "We look forward to working with John Deere and supporting its commitment to reducing net CO emissions.2 emissions by providing renewable energy solutions.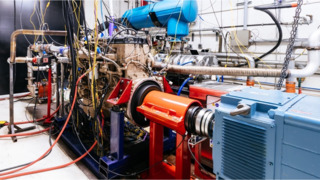 A durability test cell is used to evaluate ClearFlame technology on an engine.ClearFlame Engine Technologies
John Deere says in its press release that the use of ethanol in place of petroleum diesel fuel in diesel engines significantly reduces carbon emissions and air quality emissions. In addition, ethanol is widely available and may offer a high efficiency liquid alternative fuel option.
The company also says it understands the importance of renewable fuel options and is committed to exploring new solutions. "Compression ignition engines have a long lifespan, both in terms of the current source of diesel and a wide variety of alternative fuel types," Guyot says. "John Deere already offers biomass-based diesel compatibility on our engines. These investments are the right thing to do for environmental, economic and rural development benefits.