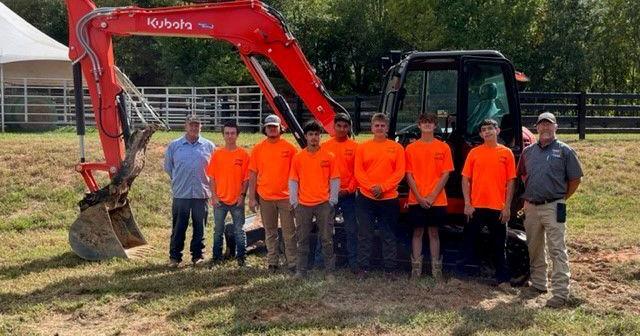 Kubota Donates Excavator to Hall Co. School District | School
Kubota Manufacturing of America Corporation donated an excavator to the Hall County School District last week. Valued at more than $100,000, the machine will be used by the district's heavy equipment trades training program, offered by Lanier College and the Career Academy. The program provides high school students across the county with hands-on experience operating large agricultural and construction equipment.
Kubota has a long history of offering internships to many Hall County students through work-based learning. In addition, thanks to financial support and the donation of equipment, the company has contributed to the development of the new agro-industrial center in the district.