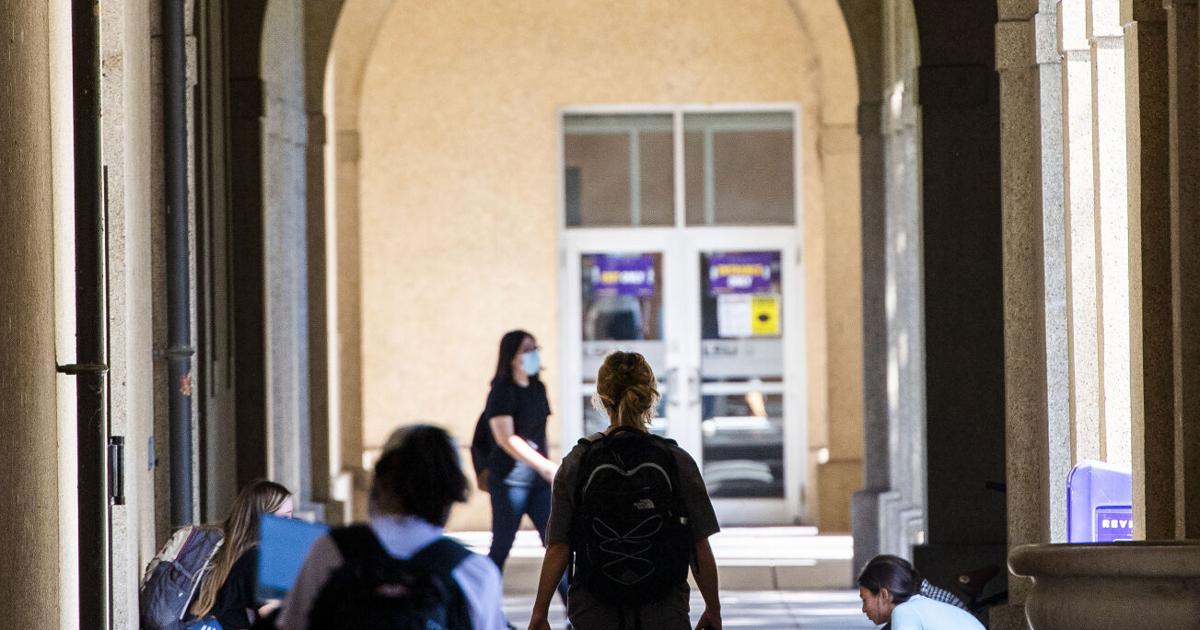 See the List of Companies Led or Owned by LSU Graduates That Have Grown Fastest and Made the Most Money | Company
Dallas-based TAP Innovations tops LSU's 100 list of fastest-growing companies this year, while Turner Industries Group tops the Roaring 10 list of top-grossing companies.
The LSU 100 and Roaring 10 list recognizes businesses owned or led by LSU graduates based on the submission of confidential financial results.
TAP Innovations automates manual paperwork and reduces reliance on spreadsheets to help businesses become more efficient. John Ragsdale, founder and CEO of TAP, earned a bachelor's degree in industrial engineering from LSU in 1994.
Stephen Toups, President and CEO of Turner Industries, earned a bachelor's degree in finance and a master's degree in business administration from LSU. The industrial entrepreneur achieved a turnover of 2.8 billion dollars.
The full list of LSU 100s, ranked by compound annual growth over a three-year period, is as follows:
1. TAP Innovations, Dallas
2. Premier Health Consultants, Baton Rouge
3. 365 LABS, Baton Rouge
4. DarkHorse Industries, Port Allen
5. EGGIE Salon Studio, Baton Rouge
6. Warranty Restoration Services, Baton Rouge
7. NewEdge Advisors, New Orleans
8. Vectura Consulting Services, Baton Rouge
9. Patient More Urgent Care, Baton Rouge
10. Hargrove Roofing, Shreveport
11. Pentecost, Palestine, Texas
12. Manchac Homes, Baton Rouge
13. Legacy Construction Group, Jefferson
14. Garcia Roofing, Prairieville
15. Trifecta Sports Therapy, Baton Rouge
16. Courtney Barton, Houston
17. Safety Management Systems, Lafayette
18. Extreme Nitrogen, Harvey
19. RHH Architects, Baton Rouge
20. Vacherie Fuel, Thibodaux
21. Toussaint Customs and Collisions, Baton Rouge
22. Roofing Solutions, Prairieville
23. Four Corners Wealth Management, Peachtree Corners, GA
24. Grace Hebert Curtis Architects, Baton Rouge
25. Kilcor Construction, Alpharetta, Georgia
26. Baton Rouge Tadpole Academy, Prairieville
27. CEG Assessments (a DBA of Coastal Ecology Group), Saint Francisville
28. E-Commerce Solutions Group, Kenner
29. Crescent Payroll Solutions, Metairie
30. Oasis Spaces, Baton Rouge
31. System Resources Telecom, Baton Rouge
32. Legacy Title, Baton Rouge
33. Lipsey's, Baton Rouge
34. Sigma Consulting Group, Baton Rouge
35. Babcock Partners, Baton Rouge
36. Sol Anytime, Baton Rouge
37. Global Trade and Services, Harvey
38. Moran Construction Consultants, Baton Rouge
39. Contractors Donahue Favret, Mandeville
40. Window World of Baton Rouge, Baton Rouge
41. Evergreen Tractor and Equipment, Covington
42. BrownRice Marketing, New Orleans
43. PJ's Coffee of New Orleans, Mandeville
44. Guardian Computer, Metairie
45. EBM Fulfillment Solutions, Dallas
46. ​​Law Offices of Howard E Conday Jr., Natchitoches
47. Jay Ducote Hospitality Group, Baton Rouge
48. Nola Cajun, Kenner
49. Horizon Financial Group, Baton Rouge
50. Information Management Solutions, DBA Secure Shredding and Recycling, Baton Rouge
51. MidSouth Extrusion, Monroe
52. Kidder & Schultz CPA, Baton Rouge
53. HNTB Corporation, Kansas City, Mo.
54. The Royal Treatment, Baton Rouge
55. Gatorworks, Baton Rouge
56. Emergent Method, Baton Rouge
57. Walther Veterinary Clinic, Houma
58. Lyon Specialist Company, Port Allen
59. Two Maids and a Mop, Baton Rouge
60. Frantz-Gibson Painting Company, Baton Rouge
61. Keely Thorne Events, Houston
62. Mannheim Architecture, St. Charles, Illinois
63. Facilities Maintenance Management, Denham Springs
64. SEJ Services, Mt. Pleasant, SC
65. Ryan Gootee General Contractors, Farming
66. Highflyer Human Resources, Baton Rouge
67. Launch Media, Baton Rouge
68. Answering Bureau, Inc. DBA Dexcomm, Carencro
69. Graphic Keys, Baton Rouge
70. Vivid Ink Graphics, Baton Rouge
71. Pinnacle Group Insurance and Financial Services, Lafayette
72. ITinspired, Baton Rouge
73. Silver Financial Group, Ruston
74. Quality Engineering and Surveying, Port Vincent
75. Pontchartrain Partners, New Orleans
76. Carter & Hatcher Consulting, Houston
77. Cane River Pecan Company, New Iberia
78. Graham, Baton Rouge
79. MAPP, Baton Rouge
80. Gulfgate Construction, La Fayette
81. Future Genius Solutions DBA ThreeSixtyEight, Baton Rouge
82. Perry Dampf Dispute Solutions, Baton Rouge
83. Reputation Capital Media Services, Baton Rouge
84. BJackson Enterprises, Katy, TX
85. The Bridal Shop by MaeMe, Metairie
86. Cadence, Fort Lauderdale, Florida
87. Lee Michaels Fine Jewelry, Baton Rouge
88. Louisiana Orthopedic Specialists, Lafayette
89. Pearl Austin Events, Austin
90. ROSA Enterprises Corporation DBA The UPS Store, Baton Rouge
91. Romph ▪ Pou Agency, Shreveport
92. SSE Steel Fabrication, St. Bernard
93.Netchex, Covington
94. Greenleaf Lawson Architects, a professional architectural corporation. Covington
95. The Pangburn Group, New Roads
96. Ritter Maher Architects, Baton Rouge
97. B&G Food Companies, Morgan City
98. Gauthier Amedee, Gonzales
99. Red River Bank, Alexandria
100. Investar Bank, Baton Rouge
The Roaring 10 list ranked by revenue is as follows:
1. Turner Industries Group, Baton Rouge
2. HNTB Corporation, Kansas City, Mo.
3. Performance Entrepreneurs, Baton Rouge
4. Lipsey's, Baton Rouge
5. The Newtron Group, Baton Rouge
6. PSC Group, Baton Rouge
7. Christus Health-Louisiana and Southeast Texas, Alexandria
8. Provident Resources Group, Baton Rouge
9. Danos, Gray
10. Security Management Services, Lafayette