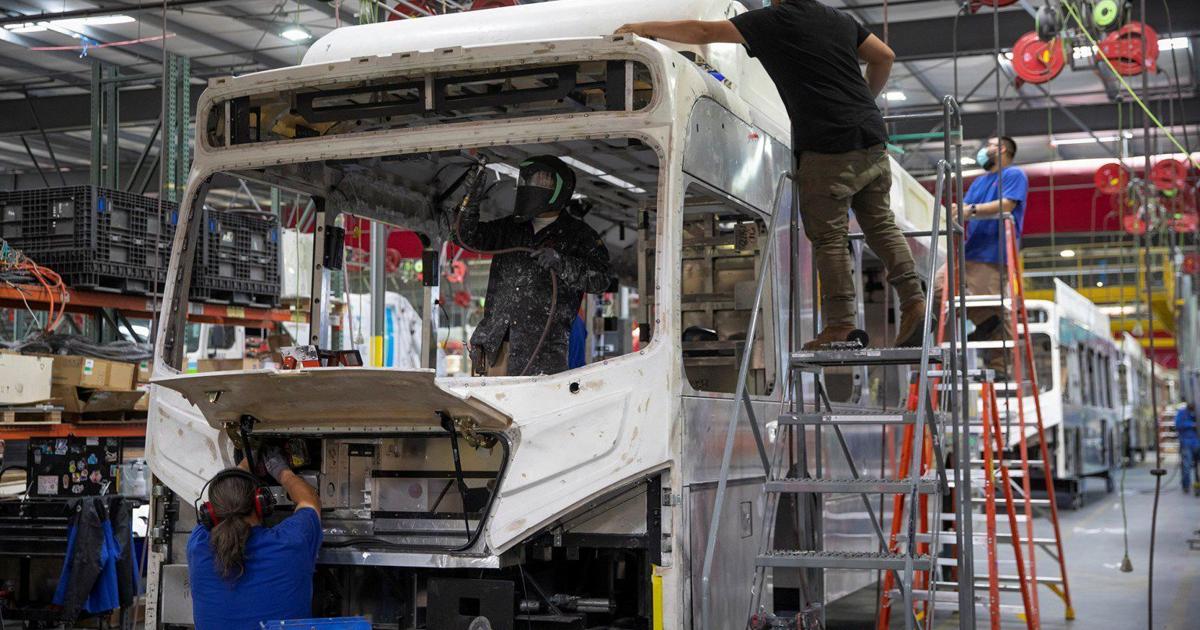 State to Launch Funding for Electric Truck and Bus Fleet Programs | Guest Comment | Journalist
Fully funding Senate Bill 372 will allow California to clean up our roads and communities and fight climate change, while providing the right kind of help to every fleet.
The Legislative Assembly voted last year to accelerate the transition of medium and heavy-duty vehicles to zero emissions by establishing bipartisan SB 372, a public funding program specifically designed to overcome barriers at scale. Now the legislature must go one step further: it must allocate $60 million from the state budget to initiate the bill.
Putting more electric trucks and buses on California roads will improve air quality and create local jobs. For many fleets, however, the transition to electric will require innovative policy and financial solutions to get the job done at the pace of climate goals.
There is a mismatch between the fleets ready to deploy electric vehicles and the capital needed to fund the transition, as the former outpaces the latter. Fleets and financiers still face considerations such as higher upfront costs for vehicles (usually offset by lower operating costs over time), the need to make one-time investments in charging infrastructure and residual value uncertainties (which will begin to resolve as the market develops). These hurdles can seem especially daunting for small fleet operators who don't have easy access to capital or expertise to manage the transition. By addressing these obstacles, the state can resolve them more quickly.
Deploying more electric trucks and buses in California communities will directly solve air pollution. Diesel-powered trucks make up just 6% of vehicles on the road, but produce 72% of the state's health-damaging nitrogen oxide emissions and 21% of all transportation climate emissions. Low-income communities and communities of color often bear the greatest health burden from this pollution. SB 372 has set itself the goal of deploying three quarters of its financial mechanisms in these priority communities.
If implemented well, SB 372 can drive significant private sector investment in fleet deployment. The key is that public programs are designed specifically to overcome local market issues in a way that gives fleets the confidence to say "yes" to an electric future, and the financial community the confidence to invest in fleets, the most important infrastructures and business models. effectively support the deployment.
SB 372 is a framework designed to use public money effectively in ways that help close the gap.
The pace of nationwide truck and bus electrification is accelerating. However, achieving climate and air quality goals requires moving faster – funded not just by public grants, but by programs such as those envisioned by SB 372 that will also attract private capital. . Electric trucks — from tractor-trailers and delivery vans to tractor-trailers and garbage trucks — could spark a $47 billion global industry.
The idea that public money can be used to remove barriers to private investment is not new. The solar and wind markets, especially in their early stages, achieved greater scale through various financial incentives established by federal and state governments. And green banks in Connecticut, New York and other states have a history of attracting private investment through targeted use of public investment.
For example, in 2020-21, New York Green Bank committed approximately $350 million of its own capital to leverage approximately $1 billion in investment in clean energy projects in that state. SB 372 would bring such an approach to California's transportation sector, the state's largest source of greenhouse gases.
Working together, public and private finance can play a huge role in accelerating the climate and air quality benefits of electric vehicles.