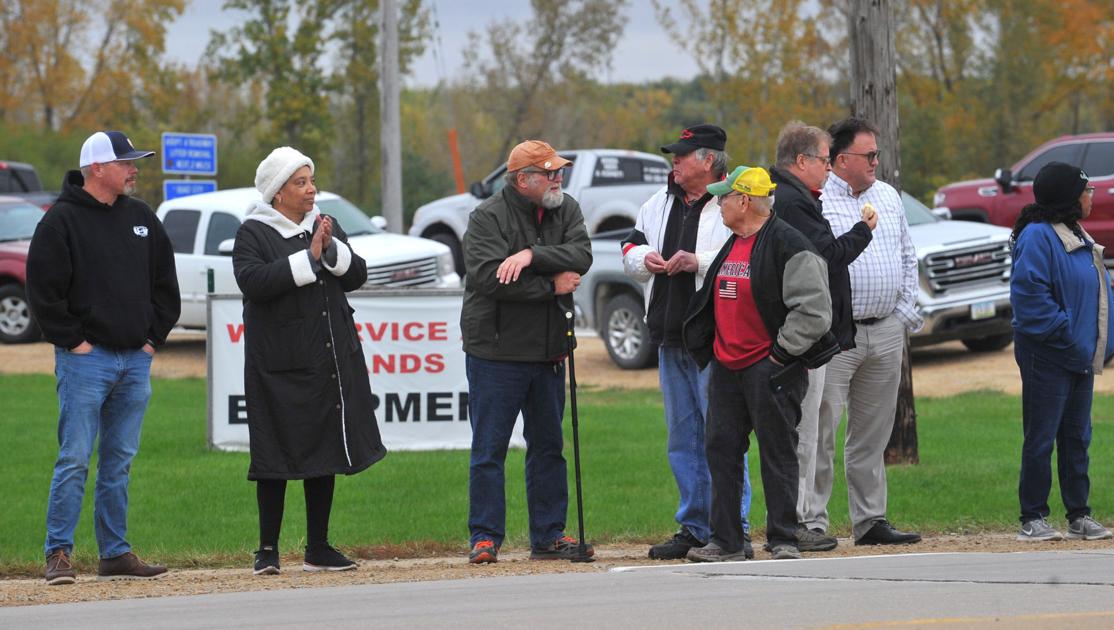 The week in Iowa | Govt. and politics
WATER COOLER
PIPELINE MEETINGS: The Iowa Utilities Board has scheduled briefings for landowners in 36 Iowa counties about a 1,300-mile carbon capture pipeline project through Iowa. For more information on the proposed pipeline and the meetings, visit iub.iowa.gov.
SOLAR PROJECT: MidAmerican Energy is adding solar power to its renewable energy portfolio, with its first large-scale solar power project located in Waterloo, according to company officials.
DEER WARNING: The state's Department of Natural Resources advises drivers to remain vigilant over the next few weeks due to increased deer movement during harvest time, which increases the risk of vehicle-deer collisions.
IN THE NEWS
IOWA GUARD TO FIRST FEMALE INFANTRY
An Ankeny resident and student at Iowa State University became the first female infantry soldier to enlist in the Iowa National Guard. Pfc. Taylor Patterson returned from basic training at Fort Benning, Ga. Last month and is with C Company, 168th Infantry, the guard said. There are approximately 9,000 servicemen in the Iowa National Guard. It has been five years since the US military opened combat arms positions to women. An infantry soldier is required to complete 22 weeks of training, during which he learns skills ranging from squad tactics to close combat training.